The Secret Life of Juan Antonio Samaranch
---
Two photographs of the former IOC leader that he'd rather you didn't see: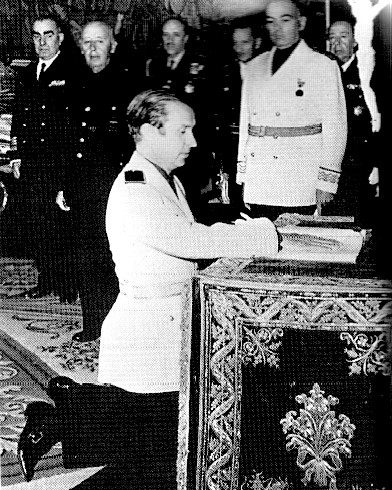 LEFT: Samaranch, dressed in full-blown Fascist uniform, is sworn in as a National Councillor in Spain's sham "parliament" by General Franco in 1967.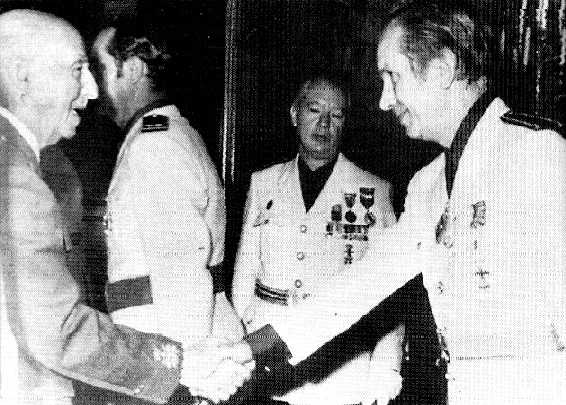 RIGHT: Samaranch greets his leader, circa 1974, just a year before Franco's death. He was a loyal Francoist to the bitter end.
Photos from "The Lords of The Rings", by Vyv Simson & Andrew Jennings
Back to PortIce Home Page
---
© 2001 Portland Ice Skating Society.
Last updated: 3 September 2001
This page hosted by
Get your own Free Home Page